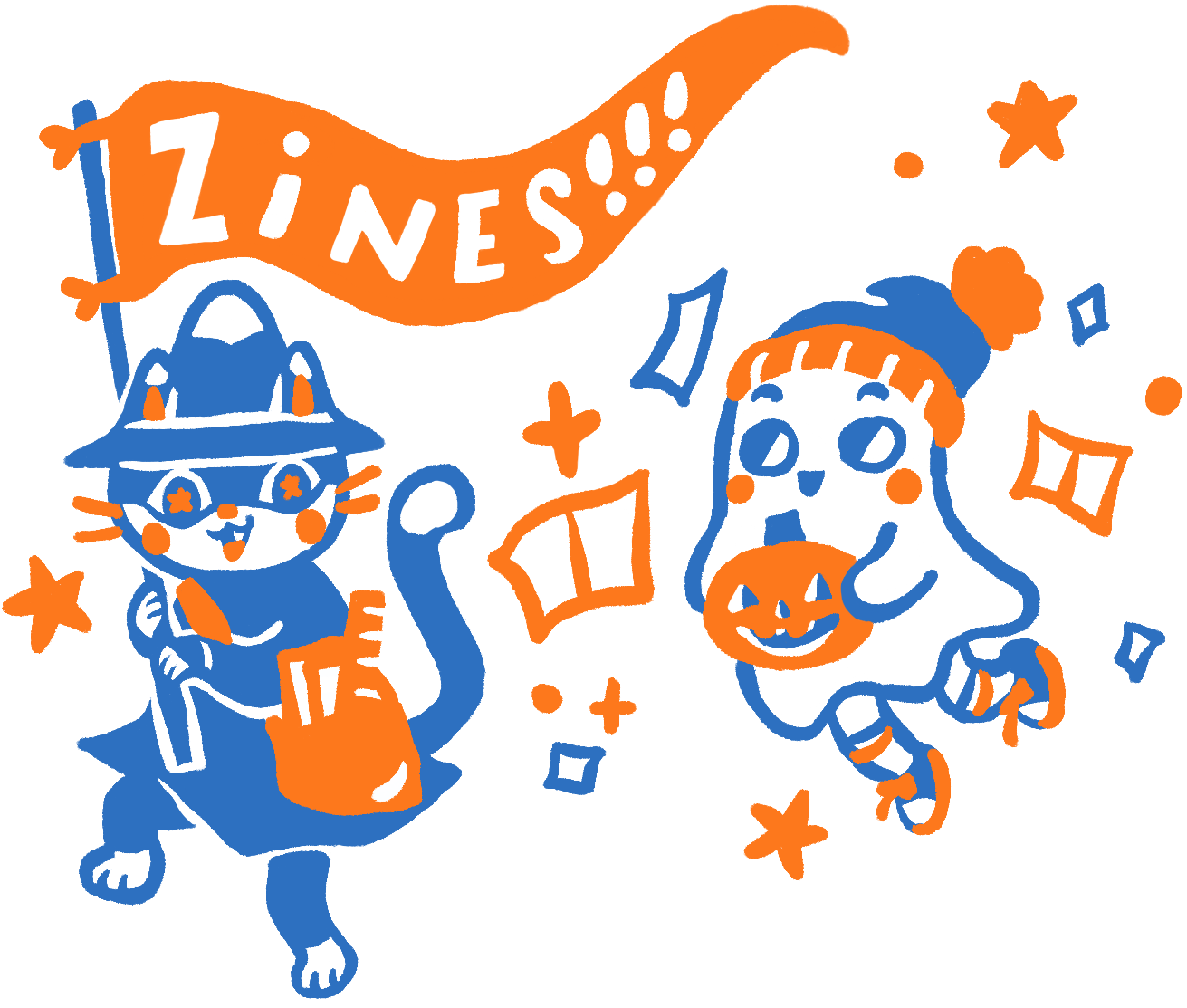 F.A.Q.s

"Where are you shipping from?"
Colorado Springs, CO
USA
"Who made these books?"
All zines in our shop are handmade by
an individual artist or small press group.
Every item in the shop contains the creators name in the title,
you can shop more of their work under the category of their name,
and find their website on our Exhibitor List page.
"Where do the profits from this shop go?"
All profits on Exhibitor zines will be sent to the artist!!
Thank you for supporting our awesome zinesters
from all over the U.S. and globe!
Pikes Peak Zine Fest merch helps cover the costs of
running our event now and into the future.
We deeply appreciate your support!
"What kind of event costs?"
Your PPZF merch purchases help us pay for:
Website fees
Applications that help us run our social media
Applications that help us run virtual programming
(like Zoom + captioning)
Advertising
Supplies for free items
(like the DIY Kit + Anthology)
"Why use U.S. Postal Service?"
1: It's the most cost effective for us;
especially for sending small or flat items like zines.
2: We want to support this affordable government entity that enables folx from anywhere to have an option for
uncensored communication and sharing of goods.

Not everyone can afford internet, can cover the cost of shipping through other companies, or lives somewhere that gets delivery beyond USPS.
RETURN POLICY:
Since we have limited quantities of work sent to us by a variety of zinesters, we will not be able to offer any returns.
If you have any issues,
we can at least contact the original artist for you.
If there are any problems with a Pikes Peak Zine Fest item,
feel free to reach out to us.
SHIPPING POLICY:
Orders will be shipped on Mondays via the U.S. Postal Service.
Any orders made after Saturday at 8:00 pm (Mountain Time) will be shipped the next Monday (8 days out).
Please be aware that there may be severe delays in shipping
(especially for international packages),
and tracking is not the most accurate.
Once a package has been shipped, it is in the hands of USPS.

If you would prefer to have your order shipped via FedEx or UPS
(for higher shipping cost),
feel free to shoot us an email to arrange that.
Reminder:

Pikes Peak Zine Fest and this web shop are run by only two people
(Jennifer + Kelsey) who also work other jobs.
Your patience in handling orders and
replying to requests is extremely appreciated!
For support,
you can contact us at:
PikesPeakZineFest@gmail.com
THANK YOU!!